Silly Season 1- 0 Lefty 
So, OK, I was wrong about Lutz's move, I will admit I did not see this coming. Touché Ryan Touche and well played !!! Lutz to WRC? Who would have thought 🤷🏻‍♂️.
I was going to do a vlog about this today after the F1 race but after Grosjean's fiery wreck into a barrier in less than a lap (It's amazing he walked away from that). I decided to come to the office to record a video and I have no internet 🤨🤨 FML a blog it will be this Sunday then.
I wanted to do a video immediately but I took a few days to collect my thoughts, jot down notes, find out more about this company and really look at Lutz move without rose tinted glasses and really analyze this. So here we go!!
First off as I've said before, I like and respect Lutz. I respect him so much that when I talk to him I try my best not to curse in front or to him. Anyone that knows me, I'm a potty mouth, I let the curse words fly so yea but not around Lutz.
I almost missed the announcement actually, Ryan said "Hey Keenan, I'm doing a YouTube live in 3 mins I thought you would be all over this." Sorry I had to do a name drop (Fanboy move😂 I know)
So I tuned in; Thanksgiving day, and I knew already from the color of his shirt it wasn't gonna be Sworkz but still could possibly be Kyosho. Boom W.R.C !!! WTF I didn't even consider this company. I had heard of them, but just because Wallace Motorsport was the distributor. 
I was floored! Wow! Out of left field! Lutz shocks the RC world again! Right? Yes, this is how I felt at first, but I won't lie, the next thoughts were of similar moves made and it wasn't positive. I thought about Greg Degani's 2008 move to the SH Z-car; Jason Ashton's move to Sidorf in 2007 or Atsushi Hara's move to SWORKz (A Main Hobbies SWORKz, not current SWORKz). These moves were made at the end of their career. Hara was not so much at the end of his career, but let's be realistic, Hara has not really lived up to his former glory. They went for the money! Good paychecks from obscure companies, with the hope of growing a new brand in RC. This was my first thought. I'm not trying to be negative, I've just seen this before. I'm not saying this is the case with Lutz, so I took a few days to think about all of this and here are my thoughts.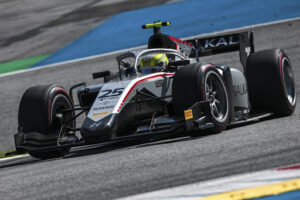 W.R.C. World Racing Car 
So first off, I wanted to learn more about this company, so I went to Google. There isn't much information on them, but they have been into onroad for sometime they even have a European 10th Nitro Sedan Championship. I talked to a few onroad racers I know and I have gotten mixed results. Some say the onroad cars are good; some say they aren't the greatest; but I did hear that the owners don't do normal.
Let's start with the owners of this Italian based company. The owner's name is Franco Ghiotto the father of professional racing driver, Luca Ghiotto. Luca is 25 years old and currently races for the Formula 2 Hitech Grand Prix race team based in the UK. It looks like Luca is a badass race car driver and has participated in many forms of racing but his best performance on F2 was 3rd in 2019. And that's pretty good!
I could not fi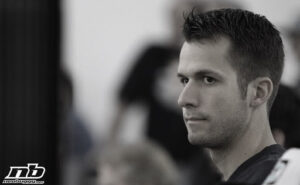 nd out much about the actual owner but according to Ryan Lutz's blog the company is involved in making parts for F1 and F2 teams. This excites me, as this means the people behind this are serious about racing. I have even seen a picture of Luca's F2 car with WRC. Radio Controlled cars logo on the side. That's cool! This might be helpful for RC in the future.  Honestly that's about all I was able to find out about this company. Lutz will be on the podcast soon so I'll be asking him more about who they are.
I remember Wallace Motorsport racing the 10th intro sedan cars  and were distributors of W.R.C. in the USA and were going to distribute the off road car as well. They had it on their website at one point. I thought "Awesome! Wallace Motorsport is coming into off road finally!" Unfortunately I was informed that they did not distribute W.R.C. anymore and they went "full Infinity" (Remember: Infinity has off road cars coming). This left me even more with a "WTF! Who distributes this car now!?" I was informed by Lutz that there is a WRC USA now.
So really we still don't know much about the company, but looking at their website they come from full scale racing and to me that's awesome! I am sure we will learn more about this company in the next weeks and months.
Let's now take a look at Lutz and what this means for him. Lutz has made many obscure moves in his RC career. He was Kyosho racer/Team Manager early in his career; then left to go race for Tamiya in 2008 and this shocked people too. He then moved from Tamiya to Durango in 2010/11 with a record setting 10 year contract. That lasted just about 4 years then he moved to Tekno RC. By that time Tekno was more mainstream than his previous choices. Of course we know Tekno and Lutz parted ways at the end of 2018; he joined Nemo Racing USA and drove the Agama platform up until 1 week ago.
Let's look at these moves briefly:
Kyosho:
At Kyosho, Lutz had success. It was Kyosho in the glory years, riding the World Championship wave pretty much selling kits itself. Plus the market was less saturated back then too.
Tamiya:
If you grew up in the 80s or 90s your first real RC car was a Tamiya. They had a rich racing heritage in on road but jumped into 8th nitro head first with Ryan and their truggy and eventually a buggy. Now Tamiya is out of racing all together.
Durango:
Durango was part of Hobbico, and Hobbico was king. They had money and a chokehold on the industry at the time. They signed multiple top drivers; Boots, McBride, Savoya, and Lutz. Holy crap! What a dream team, right? Wrong… It failed! Lutz being the last to leave at the end of 2014. We all know that both Hobbico and Durango are gone.
Tekno RC:
Tekno RC IMHO at the moment is one of and very close to being the top off road racing brand in RC. They have built up slowly over the years; grassroots racing, spending money wisely, and sticking to a plan. Ryan was a big part of what helped Tekno RC achieve this but he didn't do it on his own. Tekno had all the parts of the puzzle and Lutz was a big part of that. Unfortunately they parted ways and Tebo has rejuvenated his career since joining them. I thought this was his home until the end, but it was not to be!
Nemo Racing USA / Agama:
This shook up the RC world and I was geeking out about this. Lutz had a very good 2019. An epic DXR win over Ongaro, 3rd at the ROAR Nats, Wins a stacked AMS pro nitro buggy main and a bunch of truggy wins. An almost dream season. Lutz created a buzz by being the one top USA pro to join the Beach RC RCGP team. He went into 2020 on a high. Unfortunately 2020 wasn't as kind to Lutz. With lackluster un-Lutz like performances at the Montpelier GP and DNC (2 of the hardest races to win) then of course COVID struck. For Nemo Racing and Lutz, in an already over saturated 8th scale chassis market, the sales were not as great as was predicted by some margin. Yes, there are a few other mitigating factors to add in; like no stock at times and ebuggy taking a long time to release. All this affects a small company; I know this first hand.
I say all this, because while yes, Lutz has faced many challenges in his career but each of these companies had some proven pedigree or had links to companies that had.  They all had great product support and others to help with testing setups etc. They had engineers for him to work with and a team behind him. Yes, it wasn't easy but he had help.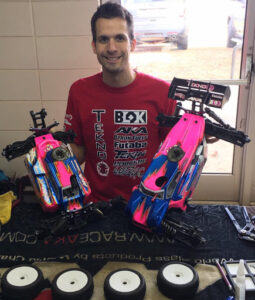 At Nemo he had Billy to help him get up to speed with the cars, the platform was proven in the UK and there was plenty of information available to him. 
What Lutz faces now with W.R.C. is the most challenging obstacle he has had to climb in his RC career. Trust me, I know all about building an obscure brand in the USA. It's probably been the most challenging, time consuming, exciting, frustrating, disappointing crazy roller coaster ride of my life.
Lutz has a monumental task ahead of him, starting from scratch building a brand in a market that is completely over-saturated with chassis companies all competing for the business of a very small number of people. In 2021, I count over 16 8th scale chassis companies in RC👀👀 and I probably missed a few That would be awesome if companies were selling 100,000 kits a year. If Companies sold 100,000 kits a year RC would be on ESPN probably 😂 The market is tiny; so tiny it can't even make Netflix series' about obscure sports. RC is small, like really small; people don't even know what we do. 
You get my point, we need to grow RC, but that's another blog.
Lutz has to start from scratch and build a brand. All while testing a new car with not much input from a network of drivers, no support, and he has to perform and do well at races while doing all of this! He will have to deal with team drivers, hobby shops, QC, customer service, testing and  winning! 
It's hard; I know all too well! They say they want to do it by going to the hobby shops, more grassroots. That's awesome, I know about that too. You are playing by one set of rules, everyone else is on their own. The current business model in RC is unsustainable, and will eventually collapse on itself; but that's also another blog. I've been thinking it's time to make sponsorship prestigious again by the way that's for a later chat.
But let's look at the positives. Lutz too believes things need to change in RC; He's a supporter of RCGP and can see the benefits. Lutz has a following, he's respected, he is well spoken and is a great ambassador for RC. The people behind W.R.C. seem to think outside the box; they come from racing heritage and they seem serious about racing.
Lutz can help start to change the way things are done in RC, he can now push harder for things he wants to see done in RC without worrying about repercussions from his main sponsor. We need change in the way we, as manufacturers and teams, do things. Now with Lutz not just being a driver, now being vested in the industry even more, he helps influence change.
 I'll say it; if W.R.C. wants to show they want to do things differently, impress the RC world, and sign up for RCGP! Have more balls than some of the bigger more established brands in RC. Show you are about change, don't just say it!  We all need to work together to improve our hobby.
So Lutz's task is daunting but Lutz can do it. it's going to be very hard and lots of time and sacrifice to make this work; especially now. I'm sure he knows this and I'm sure the company is compensating him well too. I don't see him leaving for less money, so I feel he's getting paid well and that's perfectly fine. He's gonna have to work his butt off! I hope the company understands this too. This is off road; it's different to onroad in a lot of ways, so there will be a learning curve for everyone.
A buddy said something this week that resonated with me:
"10th scale guys follow the driver and 8th scale guys follow chassis more." 
I think he's right, or that's what the last couple silly seasons have taught us. People in the USA didn't flock to Nemo because of Lutz, just like they didn't flock to SWORKZ because of Cav. It takes more than that; it takes more than even winning!
I look back and think about when we wanted to sign Cav to JQRacing. We had a plan JQ would have given up racing full time to concentrate on Cav. I would have continued to take care of sales and the team. Now that I look back on it, we should have gone for Lutz. I really think we had everything in place to kill it with him! 
I really thought Lutz would go Kyosho; revamp their race program in the USA and ride off into the sunset a hero. I know a lot of people think this is the end of Ryan Lutz's time in RC… part of me does too.
If anyone can do it, he can; but my hope is that he also helps institute change in our industry. It's going to be long and hard, but I look forward to seeing what Ryan and W.R.C. are capable of. Maybe this will be the start of a big change and Ryan plays a big role in that. 
Touche Ryan, you shocked the RC world! Good luck in your journey and I wish you and W.R.C. success, because I feel you have so much to offer RC after your racing is done. 
Will we see history repeat itself or will Lutz succeed in this momentous task? Only time will tell but it can be done.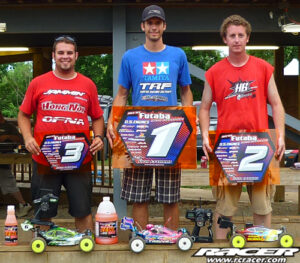 One Love,
Lefty 🎅🎅🎅