Well it took longer this year but my favourite time of the year because let's face it, I have no life. RC is everything !!!! Right ?? Not really but I really do enjoy Silly season and this Monday the floodgates for silly Season have opened Oh Happy Days !!!!
Before I go on this is all speculation from rumours, actions and pieces of the puzzle I have been collecting over the last few weeks. IT IS MY OPINION AND MY THOUGHTS SO PLEASE DON'T GET OFFENDED.
OK the disclaimer is done now on to the juicy stuff.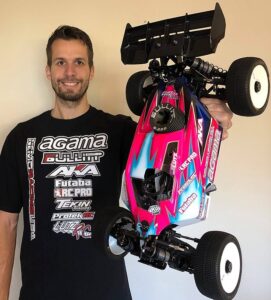 It started Sunday night with Nemo USA making a post about them and Ryan Lutz severing ties. Wow big news right yes as this relationship only lasted 2 years, but to me not unexpected.
I will explain why Billy is super passionate and wears his heart on his sleeve if you are doing something wrong Billy doesn't hold no punches and will let you know. His passion for RC racing Nemo/Agama is like the heat from 1000 burning suns and I admire that about him. Now completely opposite of this is Ryan Lutz, he is more reserved, does not like drama and is really a nice guy, a man of religion and imho one of the best ambassadors we have in RC . Some partnerships can work like this (Look at me and JQ) but after the DNC this year and hanging with Lutz in the Nemo Pits (thank you Billy for letting me use the area) It just felt off ? The mesh was gone it seemed between them I don't know what it was but that's just how it felt, I could have been wrong, but call it my Lefty Tingle started going off something that felt odd.
After the DNC covid struck and Lutz disappeared from RC, no more FB lives or anything from him RC related during this time.. This completely shocked me as Lutz was very busy on social media for years then there was complete radio silence. I thought this very odd and sent more red flags my way. Ryan Lutz just came off a viral video of a FPV of his car on social media. I thought he would be very active as usual on Facebook and making Youtube videos. In turn it was Radio silence for Lutz when it came to RC. Covid and lockdown affected people differently. Maybe he took this time to spend time with family and buttress his faith and focus on that. I understand that everyone needs a break even from things they love.
The final red flag for me was him not attending PNB because of religious beliefs. As I 've gotten to know Lutz I understand his relationship with the church and god as a Christian. Now I'm not saying I agree with his decision but Team Nemo USA didn't go to the race either due to covid so he could have easily said the same thing, but his decision not to attend was because of his beliefs and I thats fine. I'm not sure why this year was different as PNB's theme has always been that of a horror movie and he has attended before .Lutz did start doing races this summer with Rob Issacs race series on the east coast called USRC and later on attended Southern Nationals after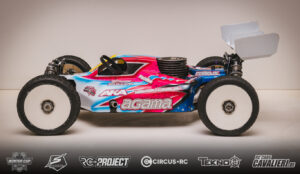 PNB so I thought all was good, Lutz and Nemo where focussing on more of a grass roots approach to racing similar as we have done at JQ racing. Also let us not forget Lutz had a decent 2019 and won AMS, DXR 3rd at 2019 ROAR Nats and won a bunch of truggy races and genuinely seemed to mesh well with Agama. Unfortunately 2020 wasn't so kind, after a less than stellar performance at the MontPelier Gp (did not make it to semis ) and then a 19th place and not making the A final in Pro nitro at DNC I was worried about Lutz where was the spark from 2019 it was gone lost and gone. This happens to racers, it's a job they want to win = more money in their pockets, it boosts confidence and yes winning still does help sell cars.
Anyway back on track here, Lutz is out of Nemo from what I am told it was him that asked for a release last week and the announcement from Nemo happened Sunday. .The rumours are flying. I honestly thought I knew where and what he was doing. But I am not too sure at the moment the people involved are holding their cards close to their chest, They are trying to throw Detective Lefty off the trail , but I love silly season and I don't give up that easy LOL I think the main contenders I am hearing is SWORKZ and Kyosho but that's unconfirmed, there might be other partnerships involved as well. This will all come to light in a few days but for now this is part of the fun of Silly Season.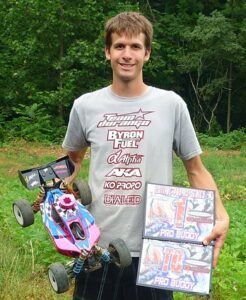 Sworkz definitely has the money to pay Lutz they have been giving away deals like candy(in Europe) kind of like Durango did and as JQ says this is not sustainable in the long run. They have Cav too who has found success recently. Is Cavs time at Sworkz over and is Lutz his replacement? It's pretty obvious that Cav did not increase Sworkz sales in the USA so maybe they are trying a different approach? I don't know my suspicions of Sworkz doesn't come unwarranted too as the USRC is affiliated with Sworkz and RC1 so maybe some negotiations happened who knows? I'm just doing detective work and trying to figure out the puzzle. This is still all unconfirmed by the way.
Kyosho has been thrown around this seems more likely to me as Kyosho is in desperate need of a team manager in the USA and a racer. Lutz raced Kyosho and was the team mager when he was younger, maybe a team manager/racer position is on the cards for him. Lutz is getting older and maybe looking to continue working in the RC industry after racing is done, maybe this is the opportunity he needs. I feel Kyosho is a much better fit for Lutz in my opinion. Yes it will be hard work at first but Kyosho needs infrastructure in the USA if it's able to get back to its glory days. This is where someone like Lutz will shine if he puts in the work and builds Kyosho back up in the USA. This in turn creates some stability for him and his family for the future. This is what I would do ! Honestly all of this is just me trying to put puzzle pieces together about what has occurred in the last 24 hours. All I know for sure is Lutz and Nemo are done and dusted after 2 year and to be honest I think the winner here is both Nemo and Lutz . I will explain why I think this, yes Nemo will get flack from people saying Lutz went downhill after leaving Tekno and that it's the car etc etc. But the car has proven it can win, Lutz and many other drivers have won with the Agama over the last 2 years so it's more than capable. Now with Lutz leaving Nemo this frees up a lot of money for them that they can use to send their fast young stars Tyler Jones and Brandon Rose and Steve Harris around racing and Billy can haul the Big Nemo trailer around to support at big races hopefully next year and grow the Nemo Brand in USA. As we said on the podcast JQ was right Lutz did not really affect sales of Agama in the USA as hoped, so Nemo have money to play with and they have some of the fastest young racers in the USA to promote their brand.
Ryan Lutz wins big here as well I am assuming there is more money in the pocket (which we all can use hint hint JQ) maybe he has a better traveling schedule also. He gets another chance at a fresh start to do something he loves again and provide for his family. He can put his poor performance at Montpelier, DNC and just the year 2020 period behind him and start with a clean slate in 2021. Maybe this new deal helps secure a more stable future for him and his family as his racing career dwindles and that too boosts his confidence. With this new challenge comes renewed passion and vigour for RC and truly I hope it works out for him because I for one enjoy having Ryan Lutz in RC.
I could be completely wrong and look like an idiot with my wrong predictions about where Lutz is going. As I write this I hear Lutz's name linked to moves to TLR, JQ, AE even back to Tekno! Now wouldn't that be a turn around back to the company he helped build in my opinion after 2 years away he returns what an awesome story that would make. I don't know where Lutz would fit back in at Tekno though, Tebo is on a hot streak he's happy at Tekno and enjoying Racing again. Bornhorst has been so-so this year but still making A finals and they have Seth Freaking Van Dalen coming up (Seth is the driver I'd sign if I could) nipping at the heels of all the top guys it's just a matter of time until he tastes victory.
If Tekno is Lutz's destination, who is out of a job at Tekno ? I don't see this happening, Tekno RC are in a great spot team wise in the USA at the moment they have done a great job of that . The truth is we won't know where Lutz ends up until he officially announces in a couple days but it's fun guessing and analysing it all don't you think?
I want to see the tallest man in RC be the champion that he is one time in RC before his career is over and I would like to see him stay in RC after his racing is done to continue to be the ambassador that he is and help grow this awesome crazy sport that we all love that is RC!
Good Luck Ryan and Nemo in the future I hope to see you both at the races next year !!
Tomorrow I will talk about the other rumours and of course JQ and I will talk about this extensively on this week's pod. I have heard many things about Cav, Maifield, Tessman, Yokomo, tire companies etc etc Silly Season is in full effect let's enjoy it and watch who goes where. To me this is fun. It's like our NFL draft in RC. This to me makes RC exciting and if silly season keeps our minds off all the craziness going on in the world then I hope it lasts longer than a week!
One Love,
Lefty the Silly Season Santa🎅🎅🎅