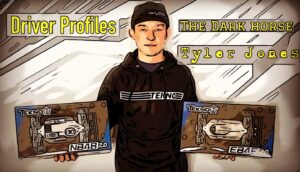 Tyler Jones – Indiana
Tyler Jones has shocked the racing world a few times the most notable was in 2919 when he won the Pro Nitro Buggy Final at a stacked PNB. Jones then left TLR for Nemo USA/Agama in 2020, due to covid the Indiana native did not race much so we can not focus on that year.
I'm silly season 2020 Jones once again shocked the rc. world by joining a stacked Tekno RC team. Also the word on the street was that Tyler would be taking time off school to focus on his racing career.
2021 has been quite the year for The Dark Horse, he has shown he is more than capable of beating the top drivers but DNFs have plagued his results. This saw Jobes with a 10th at DNC, this was not the performance he wanted but the following week Tyler and his fellow teammates were at Thornhill practicing getting ready for the next race.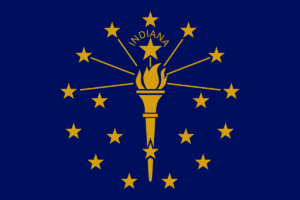 The practice would pay off and see Jones take 2nd at PNB in April behind Tessman with a possible win within his grasp. Going into SIlverState Jones was one of the favorite, unfortunately bad qualifying would see him starting on pole of the B main and disaster was imminent.
Hark this would not be as Jobes dominated the B main leading from start to finish giving him 20 mins practice on a brutal track. The Midwest racer would then unleash the fury in the 45 min A final and make it to the front of the pack to lead the race for 6 laps as well as fight it out with some of the best in swapping positions in the top. Unfortunately for Tyler the racing gremlins struck again and this would cause him a podium or top 3 position.
The Dark Horse has definitely come out in 2021 swinging; he is looking to kick ass and take names. Jones is a part of these what we call "veteran" young racers, he doesn't want to be a fanboy he is a champion it is just time to prove it.
Can Tyler shed his Dark Horse nickname and be dubbed The Truth by winning the ROAR Nats? Will the gremlins that have kept him off the podium get figured out and will Jones secure his spot on a fully STACKED Tekno RC team?
We will all find out next week at the Nationals where dreams can come true or be shattered into millions of pieces…… so tune in next week to find out!